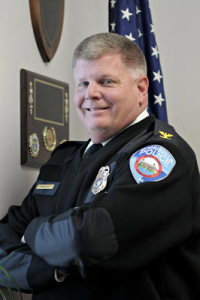 Chief Georg McClay
Badge 316
[email protected]
George McClay is a 30+ year law enforcement veteran.  He started his career with the Philadelphia Police Department where he earned the rank of Lieutenant.  Chief McClay's last assignment with the Philadelphia Police Department was at the Northwest Detectives Division where he commanded the Special Investigation Unit.
During his career he has received numerous awards and commendations including the prestigious awards for bravery and heroism.  Chief McClay was also named officer of the year by WWDB radio and the citizens of Philadelphia for outstanding heroism.
The Chief holds a master of Science degree in Criminal Justice from West Chester University.  He also has a Bachelor of Science degree from West Chester University.  He is also a graduate from Northwestern University School of Staff and Command as well as the Pennsylvania State University Police Executive Management Program.
Since joining the Morrisville Borough Police Department Chief McClay's progressive and innovative management style has placed him in the forefront of many new initiatives within the police department as well as county wide initiatives.  He is committed to reducing crime, promoting community involvement and making Morrisville Police Department into a first class department.
Chief McClay is involved in his community as a Scoutmaster, a school board member and a soccer referee.  He is trained and experience in all areas of public safety as well as being a highly respected law enforcement officer.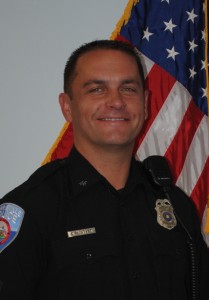 CPL. Chris McIntyre
Badge 01
[email protected]
Chris McIntyre is a 18+ year law enforcement veteran who was born and raised here in Morrisville Borough.  He graduated Morrisville High School in 1989.  Chris entered and graduated from Montgomery County Police Academy where he was the class Lieutenant.
Chris became a Morrisville Police Officer in 2001 after he attend Bucks County Community College where he studied Criminal Justice. During his career he has attended numerous schools that include gang training, investigation training, narcotic enforcement as well as receiving his weight master certificate.
In 2014 Chris was promoted to the rank of Corporal and attended Penn State University for Leadership and Supervision.
He strives to promote community policing through transparency and open lines of communication with our community.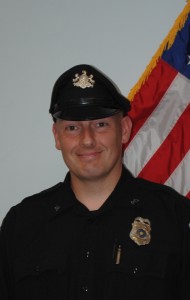 CPL. Bill Smith
Badge 10
[email protected]
William Smith is a 16+ law enforcement veteran.  He started his career a the Temple University Law Enforcement Academy where he was recognized as the top graduate in his academy class.  Prior to the police academy, William earned sixty college credits and was on the Dean's List.
During his career at Morrisville Police Department he has arrested suspects who committed crimes ranging from weapons possession, bank robbery, burglary, assault, and homicide.  Currently he is the police department's accident re-constructionist and is a weight master.
In addition to being a police officer, William has been a firefighter for nearly 25+ years.  During that time he has received several Chief's awards for heroism and bravery.  He has been recognized by the Senate of Pennsylvania and Commonwealth of Pennsylvania House of Representatives for exceptional service and dedication to the fire service.
---
Officers of Morrisville Borough Police Department 
OFC. John Aspromonti
Badge 15  – [email protected]
OFC. Erica McIntyre
Badge 02 – [email protected]
OFC. Brad Smeltzer
Badge 07 – [email protected]
OFC. Gary Zumpano
Badge 20 – [email protected]
---
OFC. Mitch August
Badge 21 – [email protected]
OFC. Lew Halas
Badge 23 – [email protected]
OFC. Ross Dalessio 
Badge 11 – [email protected]
OFC. Samuel Valenza
Badge 17 – [email protected]
OFC Michelle Williamson
Badge 24 – [email protected]
OFC. Owen Eiler
Badge 24 – [email protected]
---
Staff of Morrisville Borough Police Department
Cathy Breza – [email protected]
Nicole Tiberio – [email protected]